Home
Junk Car Charlotte is the largest car buyer in town
Get Cash For Your Car In Charlotte Today
Junk Car Charlotte – Cash for Cars is your premier cash for junk vehicles removal service located in Charlotte NC! We're locally operated, and are able to pay you the most cash for your junk vehicle, truck, van or SUV. We provide free towing of your vehicle, so you don't have to worry about any hidden costs. We perform professional removal of your junk, damaged, wrecked, rusted, broken, bent, dead vehicle quickly, and efficiently in the city of Charlotte, NC. We buy cars across the border in Rock Hill, SC too. So don't let our name fool you, we travel a good distance to buy any car.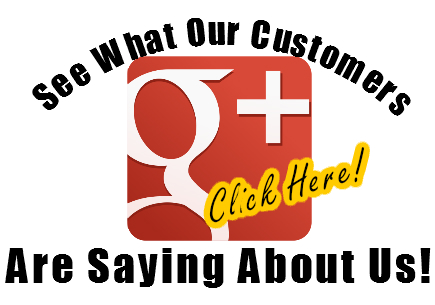 Running or not, Title or No Title, we buy scrap cars for cash around Charlotte. We've created a super simple process that's about as mainstream as you can get. If it was any easier then we would be breaking the law. To Sell your car to us means that you will have a tow truck at your house either same day or next day prepared to pay you money for you car and tow it away for free.
We do removal of any junk or unwanted vehicle. Whatever we quote you is the amount we will pay! No towing fees! So we make it simple to scrap your car.
We provide hassle-free pickup of your cars, trucks, vans or SUV. Even semi trucks at absolutely no cost to you.
If you've heard or read about companies like us then you would know that we will pay you money for that piece of scrap sitting on your property, and if you have a junk vehicle you want to get rid of, you can call us today so we can get you set for a pickup. However, if you have been too cautious to give it a try, we guarantee you that you will be extremely satisfied with your experience through us! Our removal experts are customer service oriented, and our past customers have always been very impressed with how we handle the entire service from beginning to end.
We dispatch tow tuck drivers to all of the Charlotte/Mooresville/Matthews/Gastonia areas and all towns in between. Our service is super fast, and before you know it, you'll have cash in hand and that eyesore towed away. Sell your used car, because we buy junk automobiles and there is no slowing us down.
Call us today for a free quote, so that we can get you the most money in your pocket guaranteed! 704-209-7675
Note: We are now merging with Junk Car Boys – Cash For Cars Charlotte.
You can sell your car to us no matter the condition. If you have a scrap car that still runs and drives, but you just don't want it anymore, and are tired of paying insurance on it. Give us a call! We will give you an offer. That's right! We are giving people just like you cash for their scrap metal in Charlotte, NC. Don't waste your time trying to sell it yourself, save time, and earn good money selling it to us. We buy cars like the good running one you may have. Take advantage of our cash for clunkers program today.
We've helped and gained the trust of thousands of Charlotte, NC residents. Give us the chance to impress you and make us your preferred cash for all your junk automobile needs.
The process is so easy even a amateur could do it, you see what I did there? It starts by you calling us for a free quote.  In under 30 seconds or less you will be hanging up phone and your wife and/or husband will be asking you what that cheesy smile is doing on your face and why you are making that weird noise through your nose, the noise she/he hasn't heard since you started dating; which she/he dislikes.  That's right folks! After you have that quote you were looking for we will get some basic info from you to get you set up in the system.  Our dispatchers will then contact you, usually within the hour, or a lot of the time faster than that, to set up a pick up time that works around your schedule.
Once our tow truck driver shows up just make sure that you have your title and keys ready to go.  If you don not have your title, that's ok, we also deal with registrations as well.  So, just make sure you have some kind of documents for your vehicle that matches your ID.
It is also good to remove your license plates before we show up as well, so that you can send those back to the DMV.
If you want to get rid of your junk vehicle and want money for it, call us now!
Cash For Junk Cars
Call Now To Get A Quote